Monday, June 10th, 2013
So There have been a LOT of videos going up of Mount Your Friends. I linked a few yesterday but they keep growing faster than I can even keep up, but there is one problem.
Microsoft's jpg compression on my box art is AWFUL and people want higher res version of my box art when they talk about the game.
As such, I'm putting up higher res versions of the art right here along with relevant Marketplace and Greenlight links for anyone to use when making any kind of content about my game. Youtube videos, website coverage, reviews, etc! If you need something in particular that I haven't included here let me know and I'll try to add it as well!
XBox Live Indie Games Marketplace Link:
http://marketplace.xbox.com/en-US/Product/Mount-Your-Friends/66acd000-77fe-1000-9115-d80258550d36
Greenlight Link:
http://steamcommunity.com/sharedfiles/filedetails/?id=151201980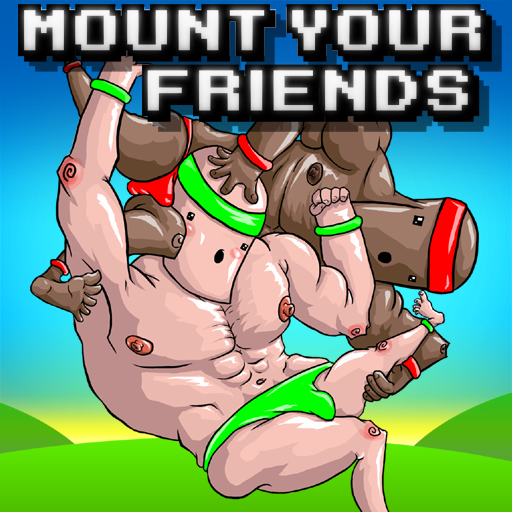 1280×720 landscape with climbers
Alternate 1280×720 landscape from "gentlemanly" censored Steam video
Just the climbers, with a transparent backdrop