Tuesday, March 31st, 2009
Oh what could this image mean? I wonder…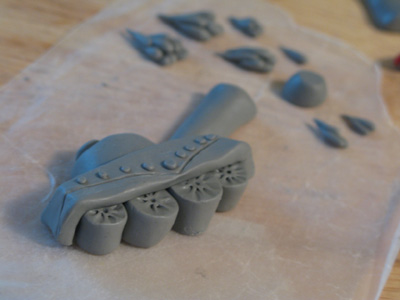 Anyway! Back on track!
Big game developers have a dedicated team of playtesters. Not just for finding bugs, but to make sure their game is fun, and makes sense to players. The developer never knows when their controls are bad, because they knew the controls before they ever picked up a controller. If indies are closed fisted with getting opinions from others, their game won't play well.
Last Thursday I ran a 2 hour playtest session with the University of Toronto's Game Design and Development Club, and it was a blast. This was the first time I got to see non-AI players run an 8 player session. It was great to see a group crowd around, passing controllers and having a good laugh blowing each other up. It was a really good feeling to see people having fun with something I had created.
Along with being a motivator, it was also helpful in finding user interface issues in my game. The most frustrating aspect for a new group of people playing the game was weapon purchasing. Players would accidentally hit the button that said they were finished buying, thinking that it was the button that was supposed to purchase ammo, and others purchased ammo, only to realize they didn't have the funds for something else they wanted more, and couldn't return what they purchased. I listened intently to comments people made and watched silently when they wrestled with controls to narrow down where the biggest problems were. After only 2 hours I had a list full of important things I needed to do once I got back to work, many of which I probably wouldn't have realized on my own. Sure there was one big ugly bug from something I programmed in an hour before playtesting and hadn't finished my own testing, but the embarrassment passed and overall it was a very positive experience that I wish I had done sooner.
I'm looking forward to my next playtest group this weekend.